English
Gender Sorting Mat Freebie
16:20
One of the challenges in learning a Romance language is coming to grips with the fact that every noun is either masculine or feminine: the adjective must agree with the gender, the article must agree with the gender, and sometimes even the verb needs to agree with the gender!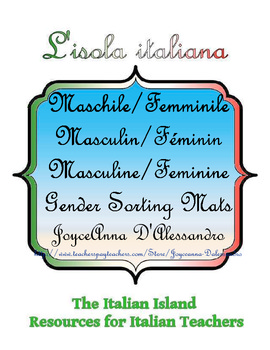 I like to use sorting mats when I do learning stations so the students can parse vocabulary words or images by gender . This
Freebie
contains 3 mats:Italian, French and English. Students cans sort, write or paste vocabulary into the appropriate column.